Connection Technology Systems Inc. (CTS) is proud to unveil EPS-3128-SE-180W PoE switch equipped with Power over Ethernet (PoE) capability that is especially designed for supplying the reliable power based on PoE time schedule to any powered devices such as IP camera, IP phone and WiFi access point.
Besides, EPS-3128-SE-180W supports Ethernet Layer 2 features through full IP management interfaces and reliable 50ms failover rate on the network redundancy. EPS-3128-SE-180W totally meets the requirements for network managers who seek the flexible and secure solution to the deployment of the PoE network.
– Product Overview –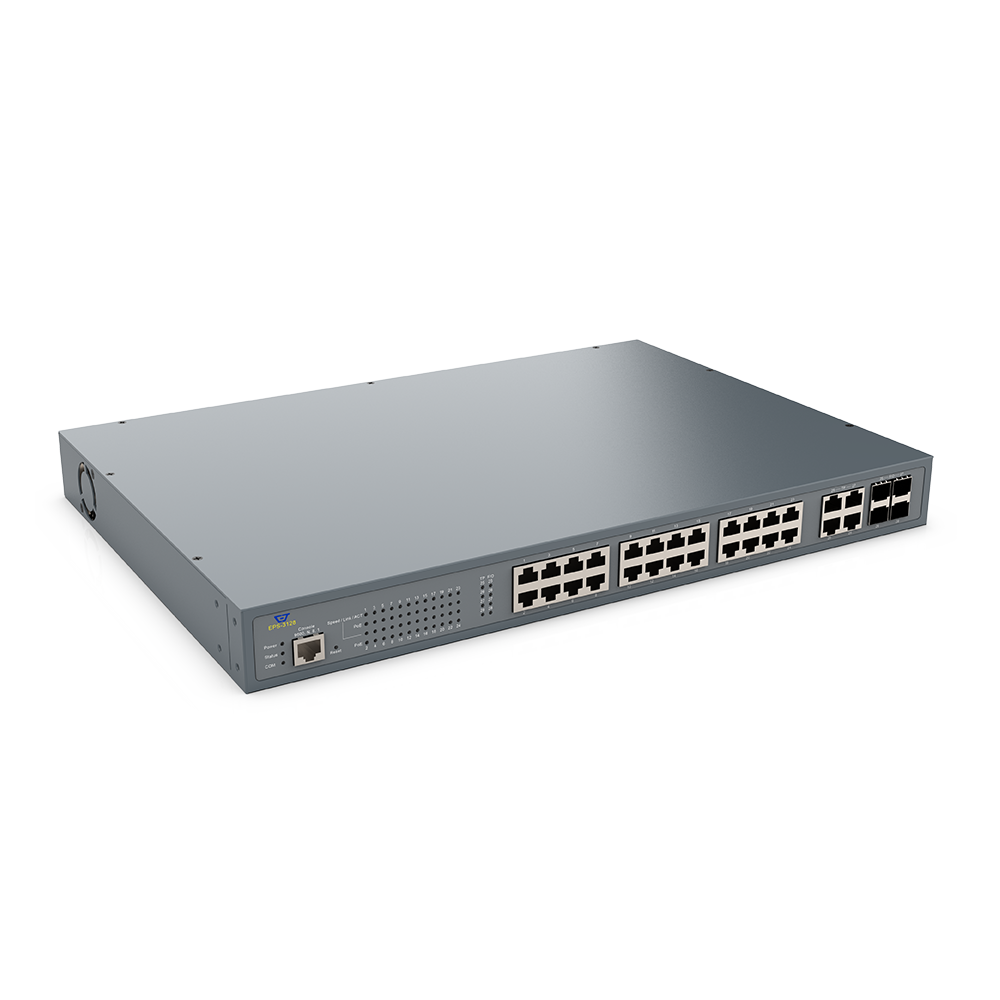 – Main Features –
Our EPS-3128-SE-180W offers:
– Scalability: Support 24 Gigabit Ethernet ports and 4 Gigabit uplink combo ports (Copper and Fiber).
–PoE: Up to 24 PoE IEEE802.3af/at ports are supported.
– Manageability: Web GUI (HTTP & HTTPs), Telnet, SSH, CLI, SNMP interfaces and analysis options through syslog.
–Security & traffic management: VLAN, IGMP snooping and DHCP snooping to filter the unwanted data.
– Redundancy: Proprietary Fast Ring for fast recovery (<50ms) after encountering connection issues.
– Application Diagram –