Enterprise Network / Faster, Better, Way to Success
Faster, Better, Way to Success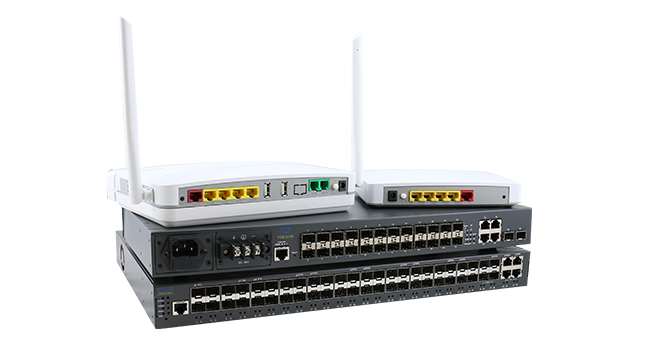 With the rapid changes in the market due to the widespread of the Internet, upgrading your Enterprise Network would be a great decision to cope with this turbulent business environment and respond to new opportunities immediately.
CTS' Enterprise Network solution provide Gigabit FTTX devices for you to manage your high-bandwidth requirements, and numerous management interface to meet different enterprise network professionals' needs.
CTS' enterprise network solution can satisfy both high and low density offices.
By using CTS' enterprise network solution, we bring Gigabit speed internet to every desktop and notebook, and at the same time providing Wireless to every tablet and smart phone.