Last-Mile Broadband / From 10G to In-Home Service
From 10G to In-Home Service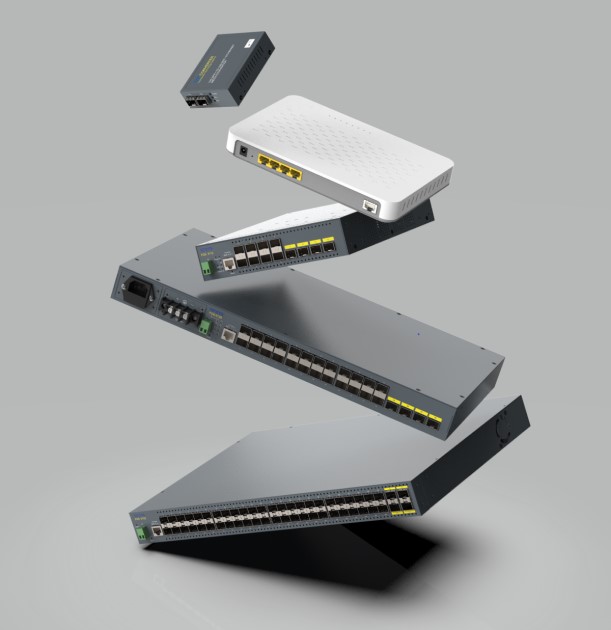 Speed up and be ahead of the curve
Digital information exchanges permeate everywhere, which spawns various telecommunications applications. For SMBs, large enterprises, government sectors, or operators, it's necessary to seek high-speed solutions in constructing network architectures that are resilient for the long haul and graceful for coordination between the inner backbone and the downward last-mile subsystem. CTS 10G last-mile broadband solution got it all figured out for you. Worry no more stressing out network bandwidth, speed up, and be ahead of the curve now.
Speed up and be ahead of the curve
Building an FTTX network can surely promise maximum network bandwidth and faster internet speed. Yet, the drawback is the intimidating OPEX, the costs a company incurs for running its day-to-day operations. With the FTC series, the do-it-yourself design and intuitive installation will help you trim down the overhead costs from technical dispatches to customer premises, which in return translates to much more revenue for your company.
The effortless, minimalistic design of HMC-3012 is self-explanatory. A feature improves on a traditional standalone media converter, of which the appearance usually does not blend well into the overall design of customers' premises.
All Fiber, Ethernet Fiber, and PoE+ Managed Switch
Deploy the FOS-5 series in optical fiber systems to step up the data transfer rate and scale up your telecommunications networks. FOS-5 series delivers reliable connectivity, future-proof security, and outstanding manageability for your P2P infrastructures.
Opt for the ESW/EPS-5 series to satisfy the ever-demanding intranet bandwidth and to easily map out flexible network configurations of an enterprise one. In networking environments that entail little-to-none latency, the ESW/EPS-5 series is your best-bet networking component that facilitates services of many kinds and reduces your network deployment costs.
CPE Multi-G Managed Switch
CPE Multi-G Managed Switch
For operators, as residential customers now more prefer triple-play as a bundled service for its simplicity and cost-effectiveness, the last-mile CPE switch facilitates the delivery of it with all-around troubleshooting tool kits and L2 switching features. For businesses, let it be one of your network building blocks and get congestions out of your communication channels with its high data handling capacity.
Geographical limitations could be an enemy when it comes to connectivity. This is where our plug-n-play 10G media converters come into play, bridging the gap and delivering ultra-fast 10G or multi-gigabit speed. Integrate them into your network to upgrade your broadband connection pain-free.