CTS Inc. is dedicated to the creation and delivery of high-quality products. To ensure continued innovation, CTS may periodically elect to discontinue specific parts or products. For various reasons, products may reach their End-of-life. Including technology innovation, shift in market demands, source parts no longer available, or product simply mature over time and is replaced by functionally superior technology.
CTS's policy is aim to communicate important milestones and help customers with the impact on their network system and manage the product transition.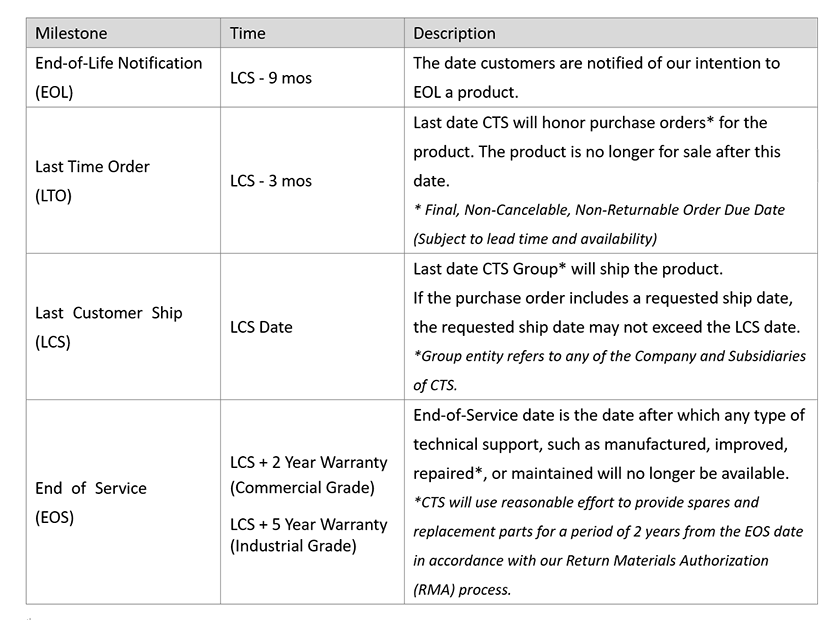 The policies outlined and listed above are general policies and may vary among CTS products. Please reference the announcement for the latest life cycle status of CTS products.