Connection Technology Systems Inc. (CTS) proudly presents our new non-managed industrial switch IPS/IES-3006 to our industrial solution. IPS/IES-3006 series can support the operations under the temperature ranging from -20°C ~ +75°C and IP30 protection benefits the deployments in harsh environments like factory and warehouse.
Also, IPS-3006 series has perfect PoE/PSE feature to feed power to powered equipment including IP surveillance, warehouse and manufacturing application devices.
IPS/IES-3006 is another cost-effective choice for operators who prefer using non-management but industrial-grade solutions.
— Product Overview —
IES-3006 & IPS-3006 Series NEW!!!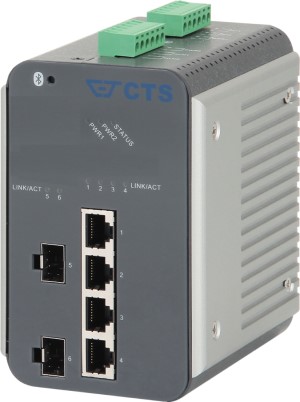 IES/IPS-3106 ( PoE function)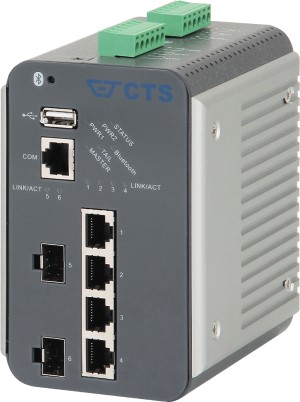 — Features —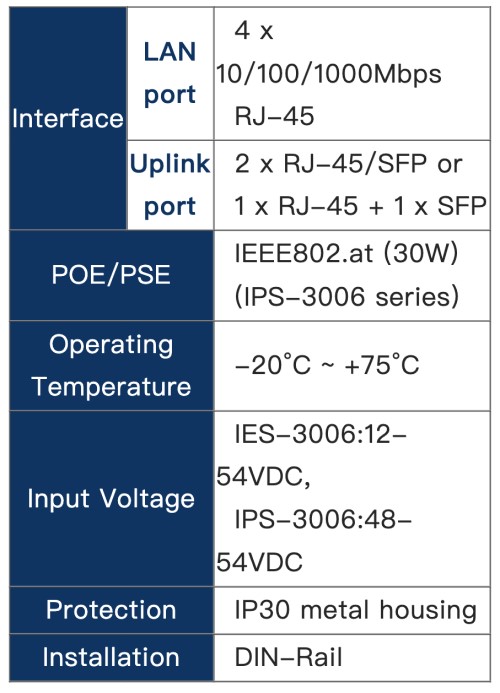 — Benefits —
• Power over Ethernet (PoE) to provide power to remote devices and facilitate the deployment in the power unreachable application
• Support IP30 protection and devices can withstand in harsh environments
• DIN-Rail deployment allows operators to manage and control devices easily between different workstations
• Provide power redundancy to prevent any possible power outage via the two terminal blocks
• Cost-effective option for industrial-grade applications