Changes of MCT-5002SFP+ Case Material Announcement
Dear Valued Partners,
Connection Technology Systems Inc. announces case material change for MCT-5002SFP+. Please kindly refer to the information as below.
To Change Case Material from Iron to Aluminum:
1. To reduce internal temperature of MCT-5002SFP+ and transceiver temperature.
2. Add additional screw to enhance stability of the case for aluminum material.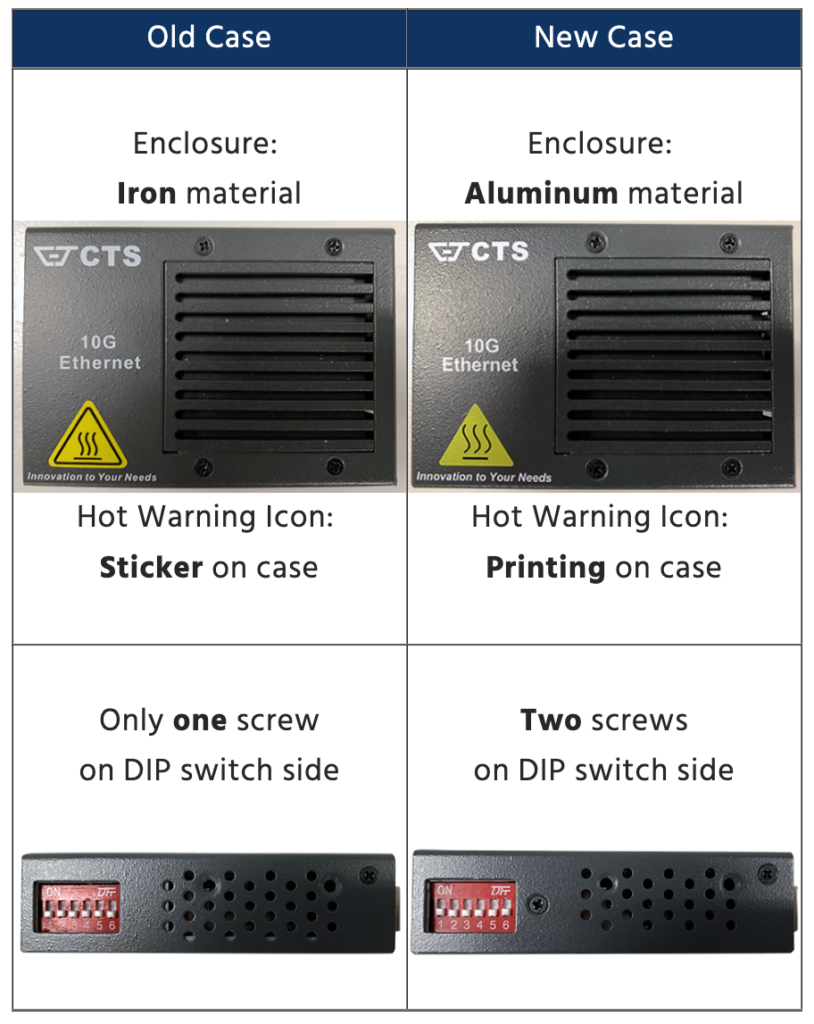 For more details, please feel free to contact CTS sales representatives via email (cts_esales@ctsystem.com) or phone.
Thank you so much for your support.