Connection Technology Systems Inc. is releasing FOS-5128, a Layer 2 management switch equipped with 4 x 1G/10GBase-R SFP+ uplink ports today. It's ideal for network managers such as service providers and enterprises who demand high-speed and reliable solutions to the deployment of the FTTX network or Metro Ethernet networks.
 
Not merely does FOS-5128 deliver data, voice, and IPTV services at up to 10Gbps uplink speed but the design of a redundant power supply will take over seamlessly when one power source is down to protect your device or network from the loss of power.
Our FOS-5128 offers:
Support 24 SFP ports and 4 SFP+ uplink ports.
Web GUI (HTTP & HTTPS), Telnet, SSHv2, CLI, SNMP interfaces, and analysis options through Syslog.
Security & traffic management
VLAN, IGMP snooping, and DHCP snooping to filter the unwanted data.
The combination of two power sources type (2AC or 2DC or 1AC + 1DC) is available for power redundancy in the event of a power failure.
Users can monitor the hardware such as the fan speed or the system's internal power voltage to diagnose whether the device is in healthy status or not.
– Product Overview –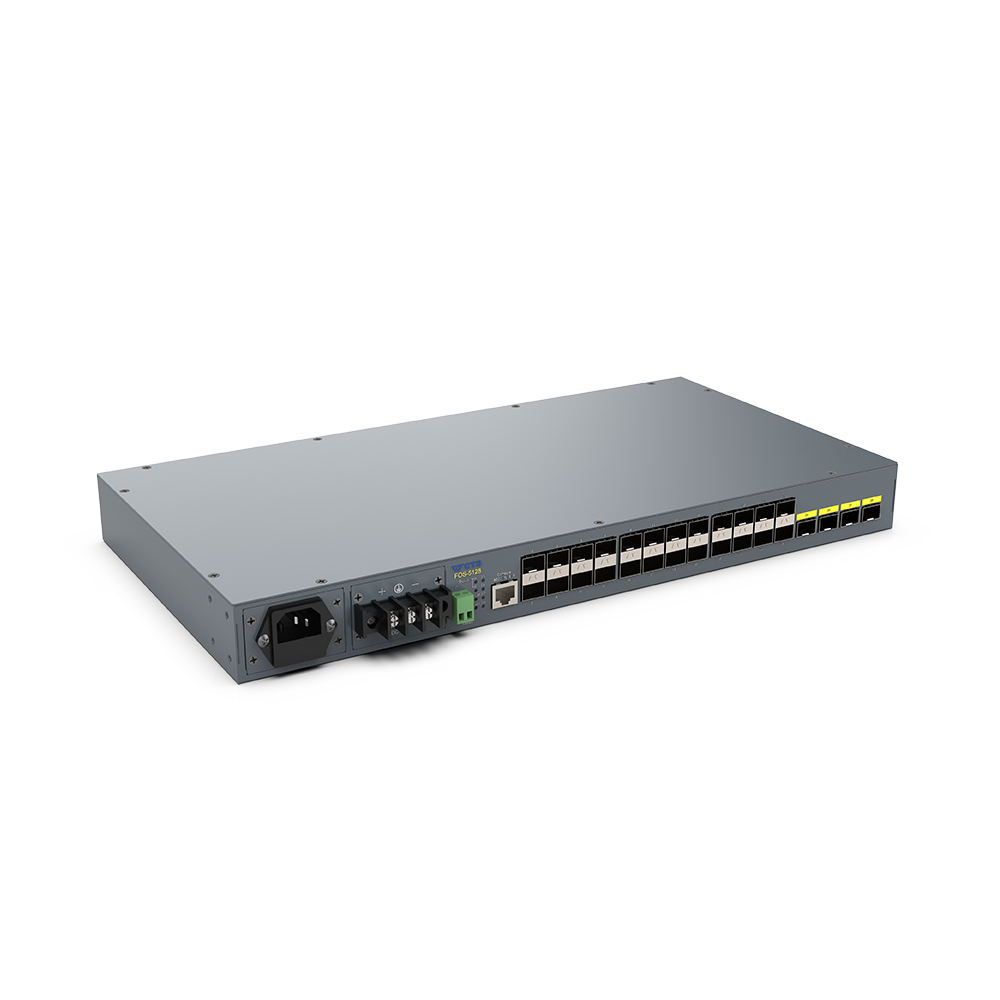 Offer 24x Gigabit SFP (100/1000Base-X) ports and 4x 10G SFP+ (1G/10GBase-R) uplink ports
Provide a 2-pin Terminal Block for Digital Input (Dry Contact)
Provide full management, including Web(HTTP & HTTPS), Telnet, SSHv2, CLI and SNMP
– Application Diagram –