The Covid-19 pandemic forced large amounts of people to work from home, creating a significant increase in data transmission over networks. This is especially important for community access hubs, as most traffic moved from on-site facilities to remote workers.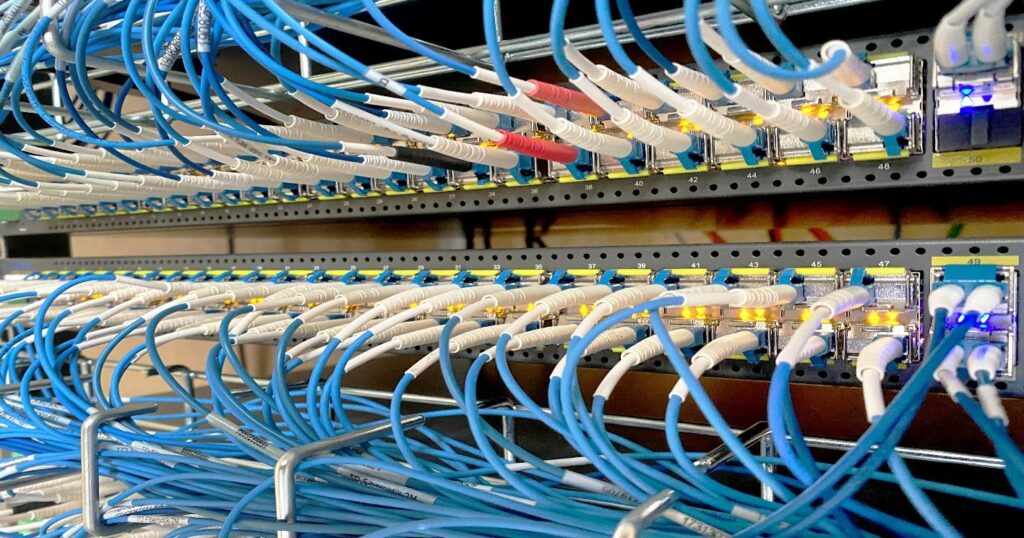 While there is much buzz about the possibility of deploying fast wireless broadband over the new 5G networks, few question whether fiber-optic connectivity provides the fastest speeds, reliability, and low latency that organizations and consumers alike demand. 
Internet service providers (ISPs) struggle to meet demand, especially in residential areas, where the surge in the amount of data being transferred requires higher bandwidth, low latency, and redundant connectivity. 
As the demand for faster broadband networks rises, deploying stable and reliable fiber-to-the-home (FTTH) connectivity is paramount. To ensure the best connectivity, the need for advanced switches with 10Gbps fiber connectivity is surging.
The CTS FOS-5152 fiber-optic switch provides 4 × 10Gbps and 48 × 1Gbps fiber ports for uncompromised connectivity
Wherever it is installed in an office or residential housing, the new member FOS-5152 fiber-optic switch of the CTS FOS solution can provide the required connectivity and bandwidth for the most demanding applications.
One example is using it to provide 10Gbps ports for the ISP and connecting up to 48 households with 1Gbps fiber ports. This way, the local ISP can offer up to 1Gbps connections without compromising the network connectivity.

Intelligent Diagnostics of Critical Functions and Transceiver
Featuring a set of advanced sensors, the FOS-5152 continuously monitors critical functions such as system voltage (V), CPU usage and temperature, fan speeds, memory usage, and TX & RX power.
The FOS-5152 can auto-detect the transceiver threshold & DDMI. Users can actively check the current transceiver status on the Web UI & CLI or let the FOS-5152 trigger an alarm concerning the detection of unwanted temperature/ voltage/ current/ TX & RX power before the situation gets critical.
Additionally, depending on their requirements, operators can manually change the transceiver threshold.
The supplement of strength & diversity of Layer 2 switch functions
Most ISPs are now offering much more functionality than pure internet access. The typical FTTH service includes offerings such as landline telephony on VoIP and high-definition video and TV entertainment.
To support those additional services, solid virtual LAN (VLAN) support is necessary. The FOS-5152 includes multicast VLAN registration, IGMP snooping, IGMP fast leave, IGMP filtering, various QoS classifications, and rate limit control. Also, selective 802.1Q Tunneling (Q-in-Q) allows differentiating multiple types of users (home/enterprise) and service levels by encapsulating VLAN tags, facilitating ISPs to offer a manageable network environment and deliver a robust service, you can achieve Triple-Play for FTTX through these functions– More precisely, ideally integrate complex information, including high-speed internet connections, TV /Video signal.
CTS can offer the best FTTX interface solutions for your internet service needs
Whether you require a simple solution to connect existing data centers or deploy fiber to an entire residential area, CTS FOS solution can help you upgrade your FTTX network to the next level.
CTS has you covered from full-featured fiber-managed switches and Ethernet solutions to fiber converters and residential gateways. For more information on the FOS-5152 and other products, please contact the nearest CTS office.
Besides, you could check about FOS-5152 on youtube for more information, please go to https://youtu.be/oUM94ETIQAQ.