When deploying networking devices indoors or outdoors, these devices are at high risk of being destroyed by lightning or temporary overvoltage surge. Also, it thunders very often in some regions such as Southeast Asia or Central and South America, and the high lightning frequencies increase the possibility of device damage.
Moreover, more and more networking devices have been deployed outdoors and delivered power to devices such as IP cameras and Wi-Fi hot spots.
Therefore, surge protection plays an essential role in effectively protecting the devices and decreasing damage rates. The devices equipped with surge protection may enable system integrators' peace of mind and decrease possible costs of device repairs or replacements.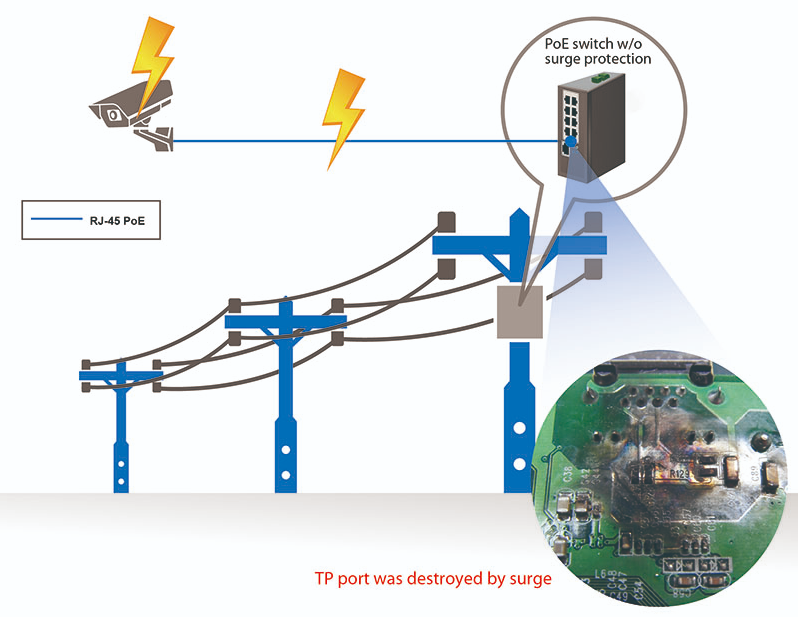 Why CTS Chooses K.21 Enhanced Level (6KV) to Prevent Connected Devices from Surge Damages?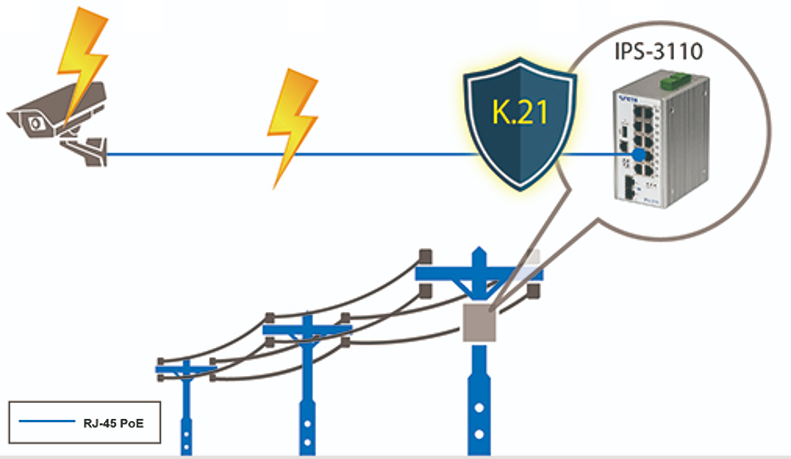 To fully protect customers' deployed devices from surge damages, CTS adopts the test of K.21 surge protection enhanced level (6KV), with grounding installation, which approves resistibility of telecommunication equipment installed in customer premises if the surge comes from the Ethernet port. Compared with IEC-61000-4-5, K.21 enhanced level test not only takes PoE applications into consideration but assures way better to prevent voltage fluctuations and lightning for outdoor industrial PoE applications.
— CTS' K.21 Solutions —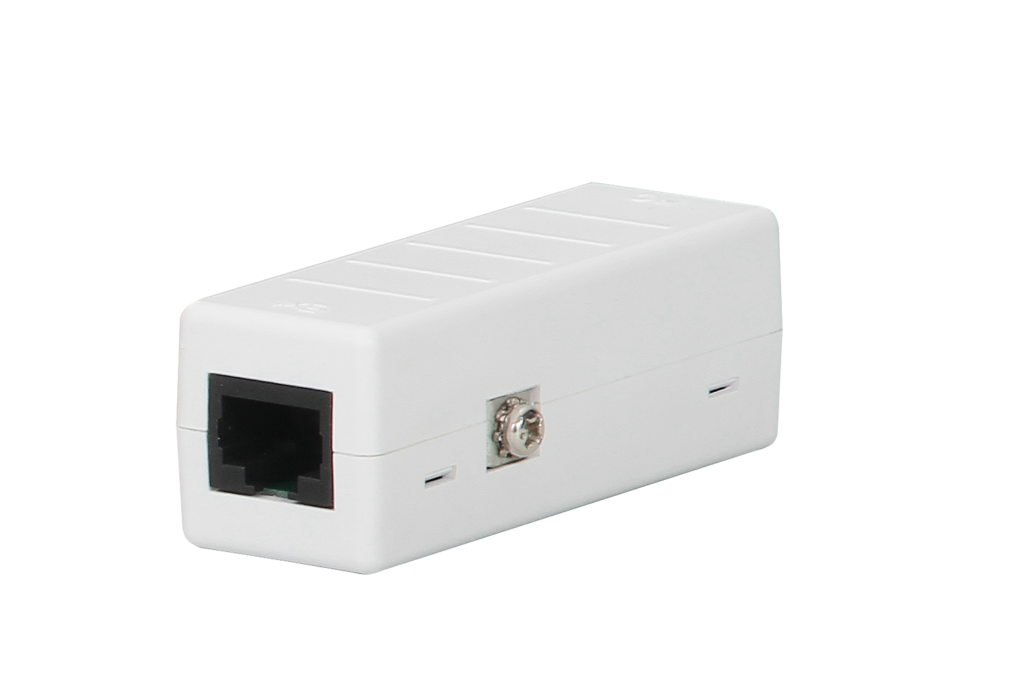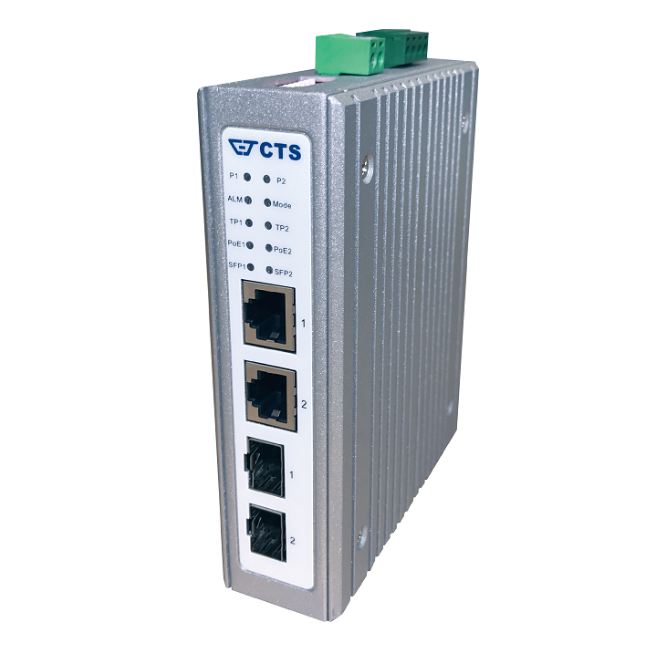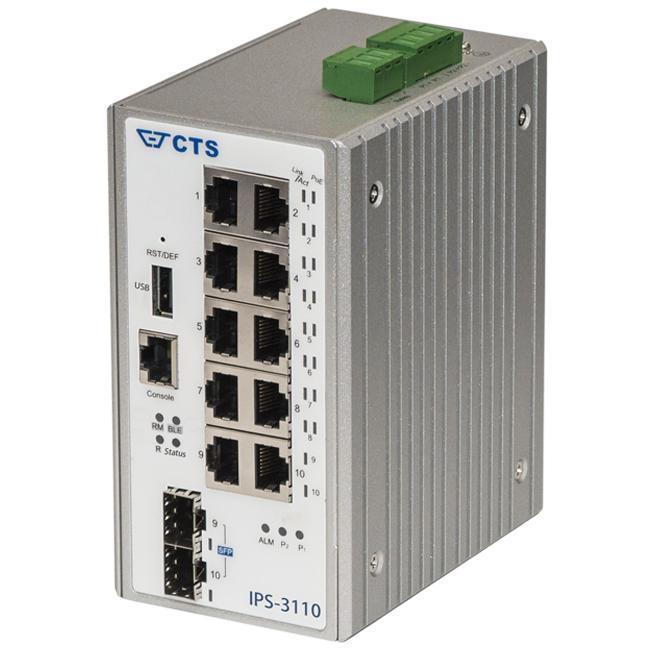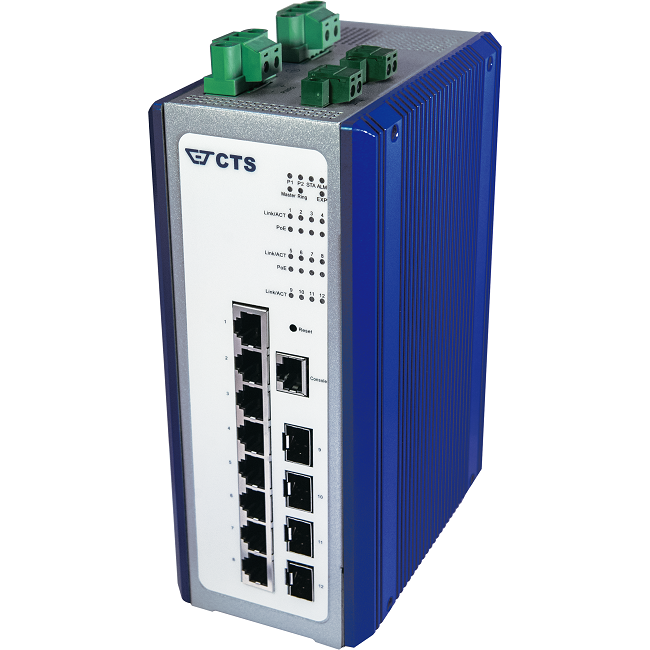 For more information about our product, you could click the pictures or contact us at the nearest CTS branch office.