CTS launch new Fast and Gigabit Residential Gateway products, "FWRIII series".
FWRIII series products support both fast and gigabit speed transmission and advanced software functions such as VLAN, QoS and IGMP with the dual personality uplink WAN port design, providing more flexibility of deployment and applications.
Besides its services it is equipped with Wi-Fi module to build and deliver a wireless network. Also, the fiber cable tray design offers a great protection and management for the excessive fiber cable.
— Features & Benefits —
Able to provide Fast 100M (for FWRIII-2105) and both Fast and Gigabit 1000M Dual Rate function speed adjustment (for FWRIII-3105) to optimize and faster network applications.
Dual Personality WAN provides switching between traditional copper and fiber.
Wi-Fi module offers wireless network for service and operators.
Combo WAN is able to provide additional WAN ports for multi service environments.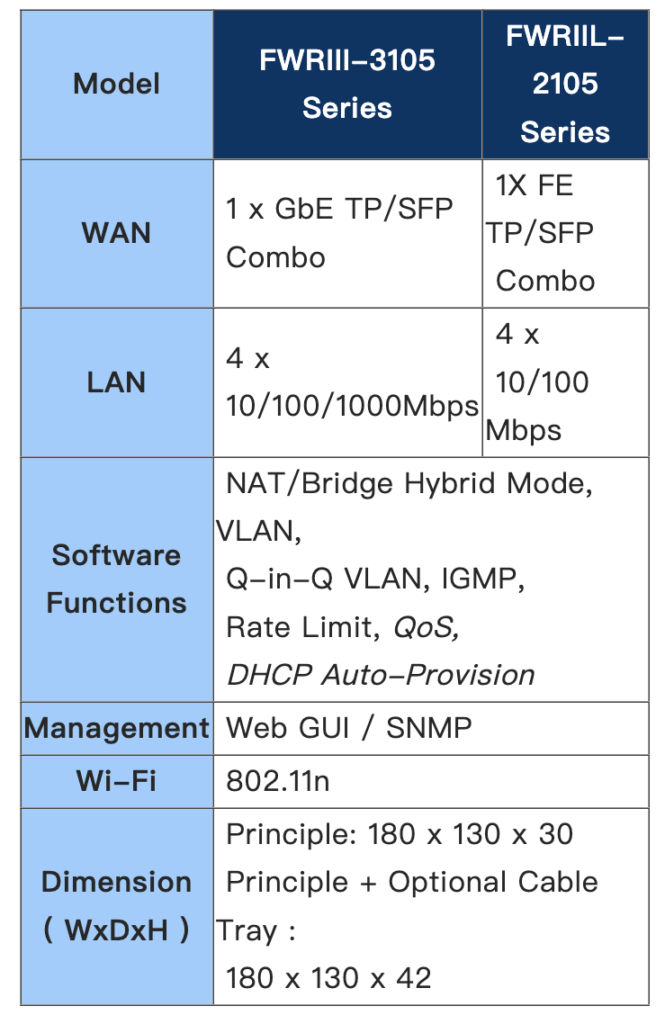 — Application —