Changes of FOS Series and EPS/ESW-3128 Rack Ear Size and Fan Screw Holes Announcement
Dear Valued Partners,
Connection Technology Systems Inc. (CTS) announces the Rack Ear size and Fan screw holes for the FOS series, EPS-3128, and ESW-3128 will be changed. Please kindly refer to the product change plan as follows.
Reasons for Product Change:
1. Rack Ears are changed from long size to short size: Support multi-installation methods, for more detailed information, please refer to Annex – Multi-installation methods as below.
2. Fan screw holes are reduced from 4pcs to 2pcs: To reduce the noise caused by Fans.
► The difference between new and old Rack Ear size and Fan screw holes are shown below: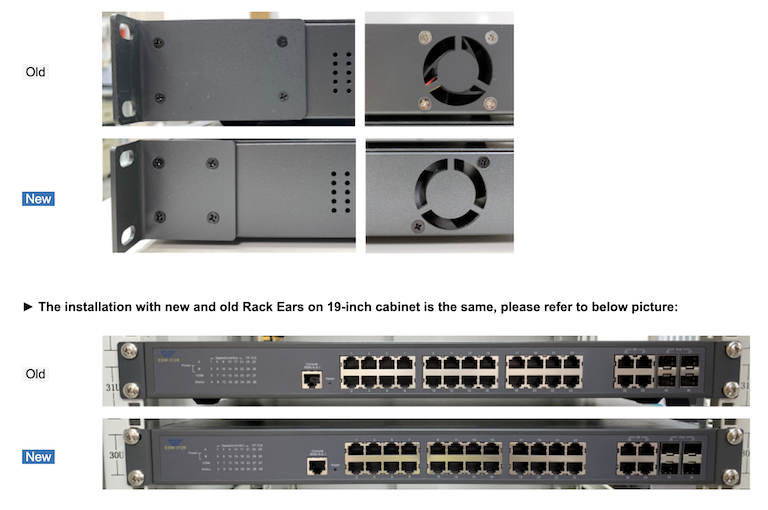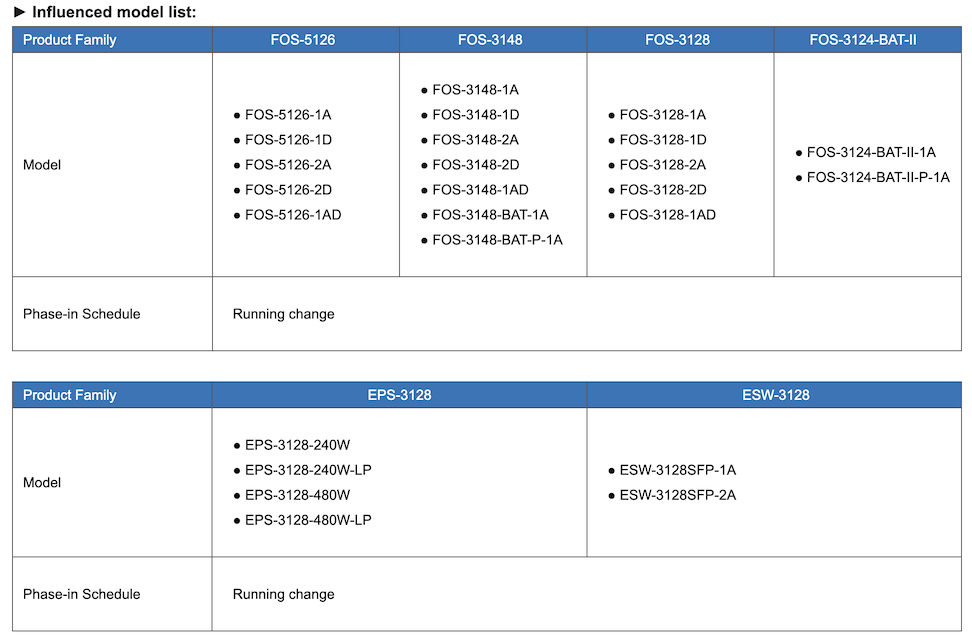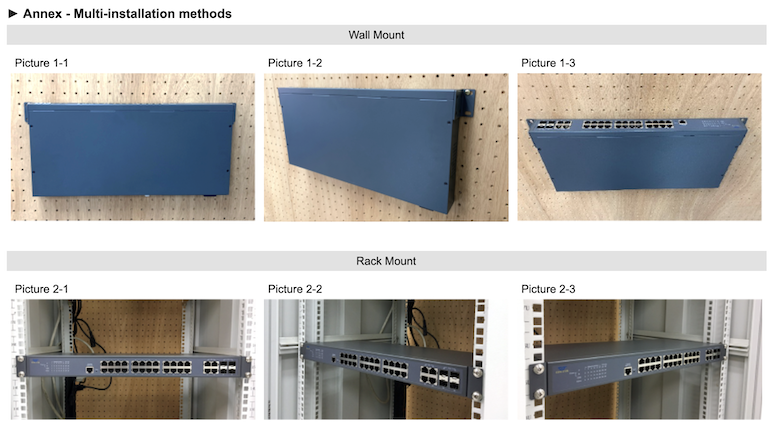 For more details, please feel free to contact CTS sales representatives via email () or phone.
Thank you so much for your support.