Dear Valued Customers,
Connection Technology Systems Inc. from Taiwan has received its full Z-Wave Plus technical and marketing certification for their open Gateway Controller called iCPE.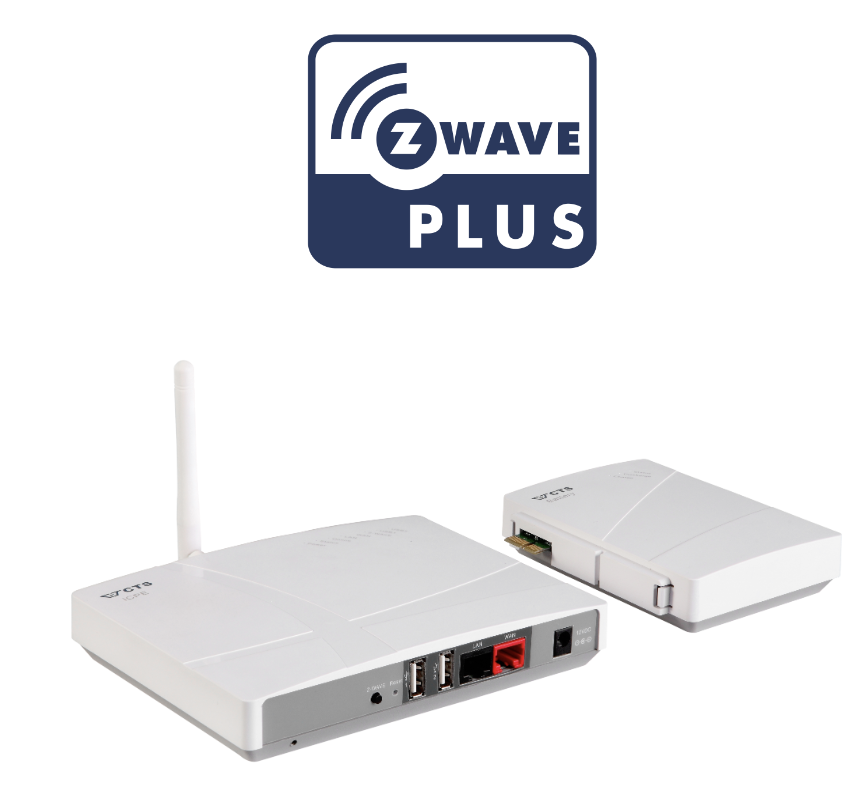 The product includes the gateway requirements needed for any secure and professional loT solution: manageability, real-time monitoring, power back-up as well as 3G/4G Mobile back-up. The choice for an on-board Z-Wave module was the only possible one in order to add the needed long time battery life for smart devices and assure their secure and meshed wireless connectivity.
"We were listening to the needs for a professional loT solution from our worldwide customer base", states Mr. Antony Chen, CEO/ Founder for CTS, "and we realized that we were ideally positioned to invest in an open product that can serve as a high-quality basic building block for multiple-service platforms. We now see that such platforms are indeed starting to deliver an array of loT applications towards Security, eHealth, and Real Estate industries, without the need for their own investment in hardware".
Mr. Andreas Johnsson, product manager at the Nordic subsidiary CTS NE AB, adds: "After quite some fine-tuning of the product we know we have included the right features to appeal to the players such as mentioned by Antony. Especially in the Nordic markets, it allows us to even satisfy the business needs of our customers, the Fiber network owners, and operators. They can proceed to fulfill their prominent role as prime quality connectivity suppliers to many players in their local communities by opening up a secure loT infrastructure."
"Using the readily available SDK for Z-Ware and the Z/IP library from Sigma Designs saved us a lot of development time", notes Mr. Ammon Chang, SW Director at CTS. "Being first has pros and cons, but being allowed to work closely with the SigmaDesigns engineers in this project has been a very fruitful experience for us, now resulting in this landmark product."
Connection Technology Systems Inc. (CTS), with headquarters and manufacturing in Taiwan, was founded in 1998 and has today offices in Taiwan, Japan, Sweden, Austria, and the USA. With a strong focus on Quality, CTS has a proven track record in fiber optic communication and is a leading provider of Metro Ethernet, FTTX, and Triple Play solutions in the world.
As a subsidiary of CTS Inc in Taiwan, CTS Northern Europe presently has its business focus on the Nordics, the Baltics, Poland, Germany, and the Benelux. Based on a "best quality/lowest cost of ownership" policy, the company has professionally serviced its markets for over 5 years now, resulting in healthy growth.
Learn more about CTS' Z-wave certification: http://products.z-wavealliance.org/products/1866