Connection Technology Systems Inc. (CTS) proudly reveals the 9 ports CPE switch HES-3109SSFP which can be easily managed by Web interface, CLI, telnet, SNMP power down trap, and DHCP auto-provisioning.
Additionally, HES-3109SSEP is a better alternative for cost-conscious operators because of its smaller size. HES-31095SFP also can be fixed in the CTS Fiber management tray which ensures fast and secure installations.
The CPE switch HES-3109SSFP not only presents an eye-catching design but is perfectly suitable for FTTH, Enterprise and residential applications.
— Product Overview —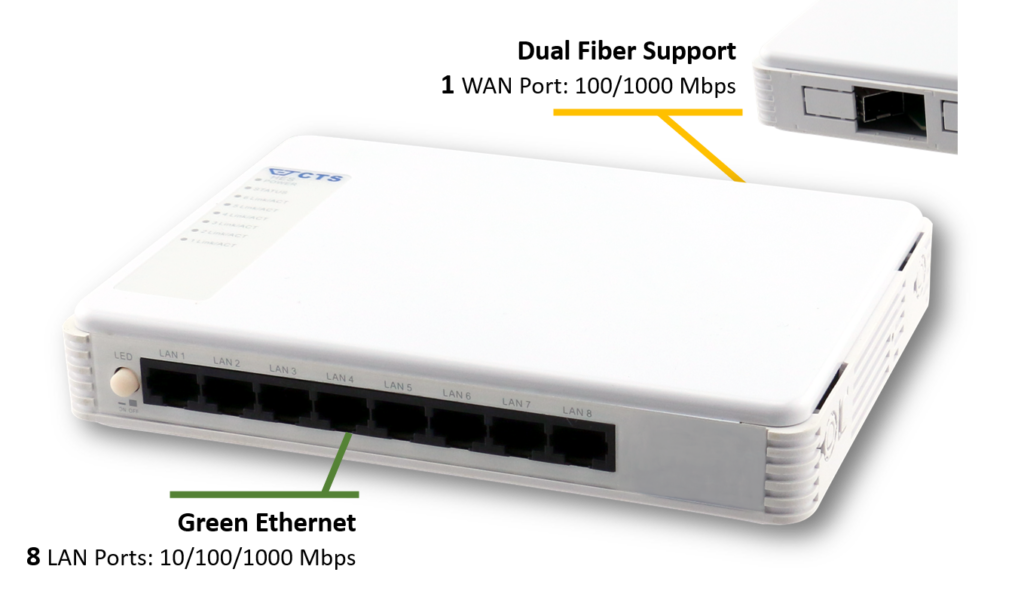 — Benefits —
Smaller size of 9 ports managed CPE switch with Dual Rate (100/1000 Mbps) SFP fiber port
Fast and secure installation: applicable for CTS 3-in-1 management tray (universal size for CPE media converter, fiber gateway and fiber switch)
Cost-effective solution for FTTH and Small Enterprises users