Connection Technology Systems Inc. (CTS) is pleased to offer a brand-new fiber access switch with a full range of management for easy network maintenance:

FOS-3128, which is a Layer 2 + managed switch, supports VLAN, Q-in-Q, and IGMP snooping and enables the efficiency and satisfaction of Triple-Play services.

FOS-3128 is also an ideal option for operators and service providers to implement FTTH (Fiber to the Home) deployment and is powerfully secured by IP Source Guard, DHCP snooping, and Port isolation.
— Product Overview —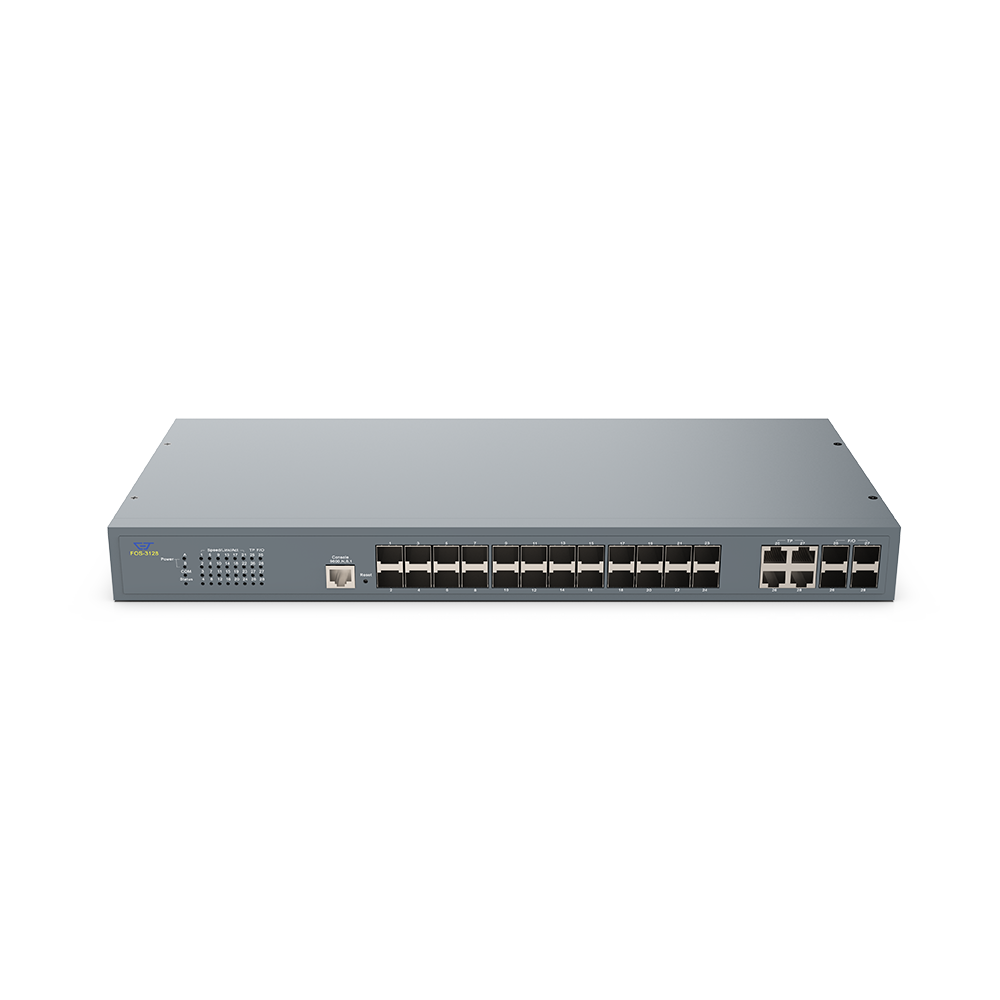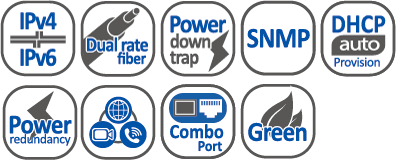 ◆ Interface
1 x RJ-45 Console Port + 24 x 100/1000Mbps SFP + 4 x 100/1000Mbps (SFP+ RJ-45/Combo)
◆ Management
Telnet, CLI, WEB, SNMP, DHCP Auto-Provisioning & FTP/TFTP Firmware Upgrade, Console Port
— Key Features & Benefits —
Dual Image
Avoid firmware upgrade failure
IPv4/IPv6 Dual Stack
Secure long-term lifespan and decrease possible switching costs of devices
Power Down Trap
Enable operators to easily monitor power outages and decrease the labor cost of maintenance
Power Supply Redundancy
Prevent any unexpected power shortage emergency
If you request for high-density fiber port option, please kindly refer to FOS-3148.